Ubuntu 14 LTS
Operating system description
Ubuntu is one of the most popular versions of Linux today, for the most part by desktop users, however it is also a robust system for a server environment. Ubuntu is based on Debian and uses the same packaging system DPKG.

Ubuntu is sponsored by Canonical.

Create virtual machine for Ubuntu LTS
To install Ubuntu server, you must install a new virtual machine, please go to the section
Creating a virtual machine
and follow the procedure.
Install Ubuntu LTS
Once you have created the virtual machine, the "Install Operating System" window appears; choose the option

Stand alone Operating System>Ubuntu 14.04.2 LTS.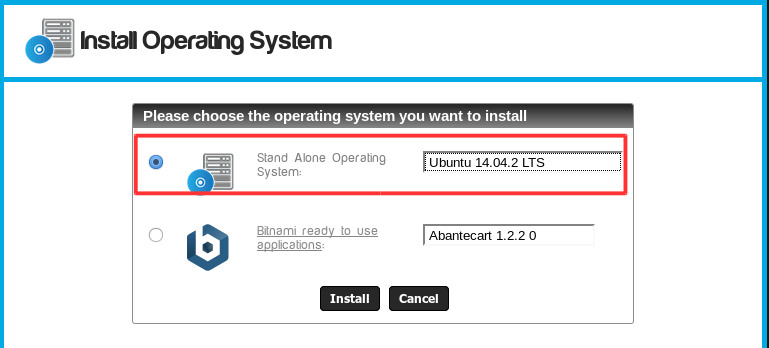 Click on the Install button. The installation process begins.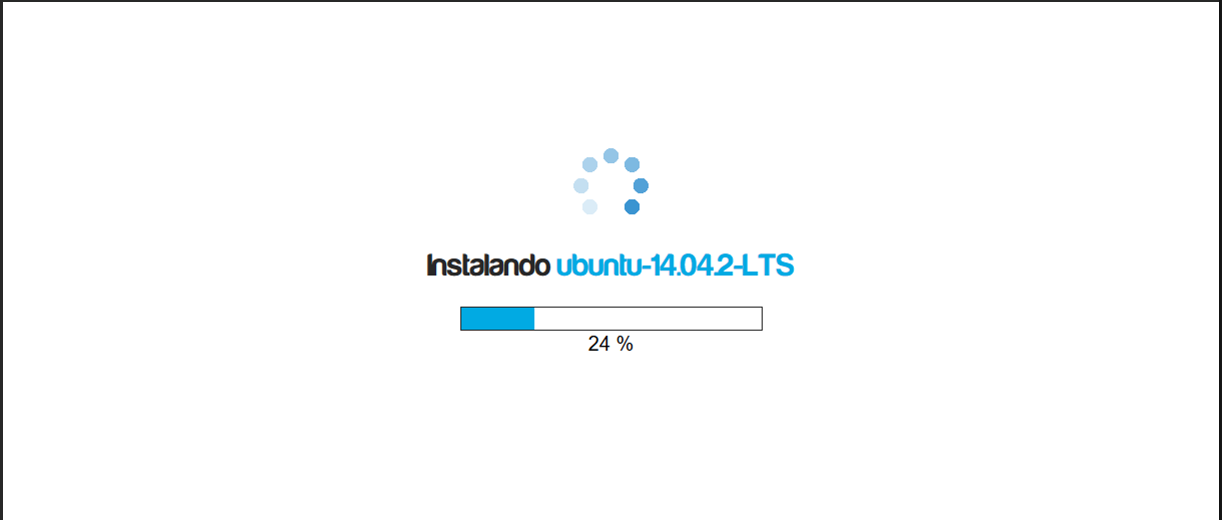 At the end of the process use the CHANGE ROOT PASSWORD option.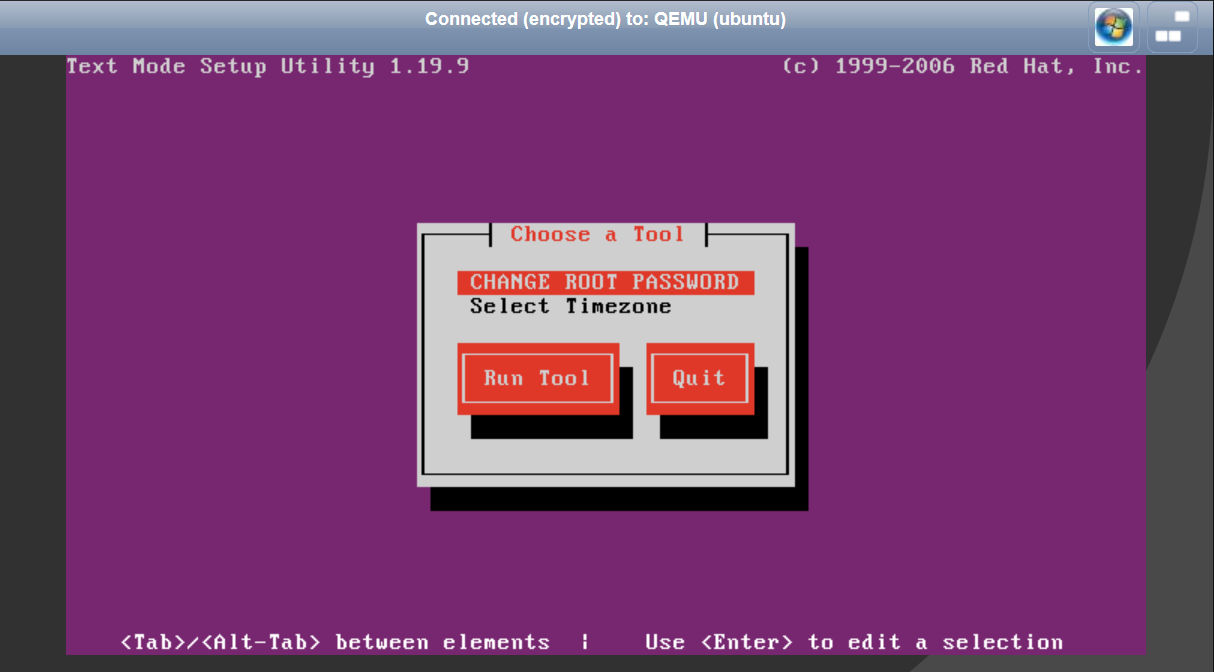 You may also use the "Select Timezone" option:
Ubuntu LTS post-installation
When the base operating system is installed,you are ready to configure software, resources, storage, etc.
The installation system automatically configures the first hard disk partitions and all network cards and their corresponding IP addresses, so there is no need to perform any additional configuration at this level.