Suse Enterprise Linux
Operating system description
SUSE is a commercial version of Linux, which began as a Mainframe oriented system. SUSE is a mature, stable and very secure operating system. SUSE versions generates long term and delivery updates or service pack, allowing developers to test the system and ensure proper operation.

More about Suse Enterprise Linux.

Since SUSE is a commercial system, you must purchase a subscription.
If you do not want to purchase commercial support service or upgrades, we suggest to use Open Suse.

Create virtual machine for SUSE Enterprise
To install Suse Enterprise, you must install a new virtual machine, please go to the section
Creating a virtual machine
and follow the procedure.
Install SUSE Enterprise
Once you have created the virtual machine, the "
Install Operating System"
window appears; choose the option
Stand alone Operating System>Suse Enterprise Linux Server 12.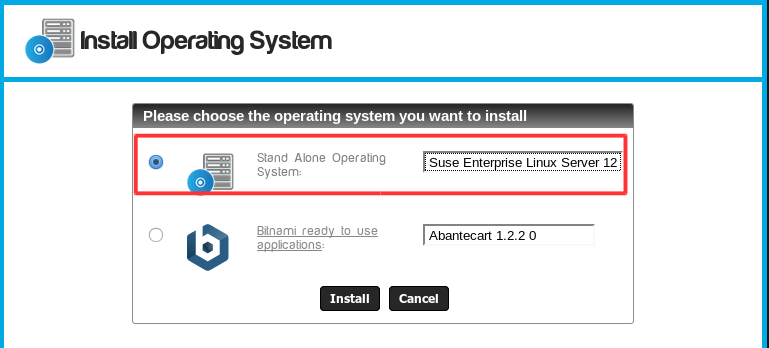 Click on the Install button. The installation process begins.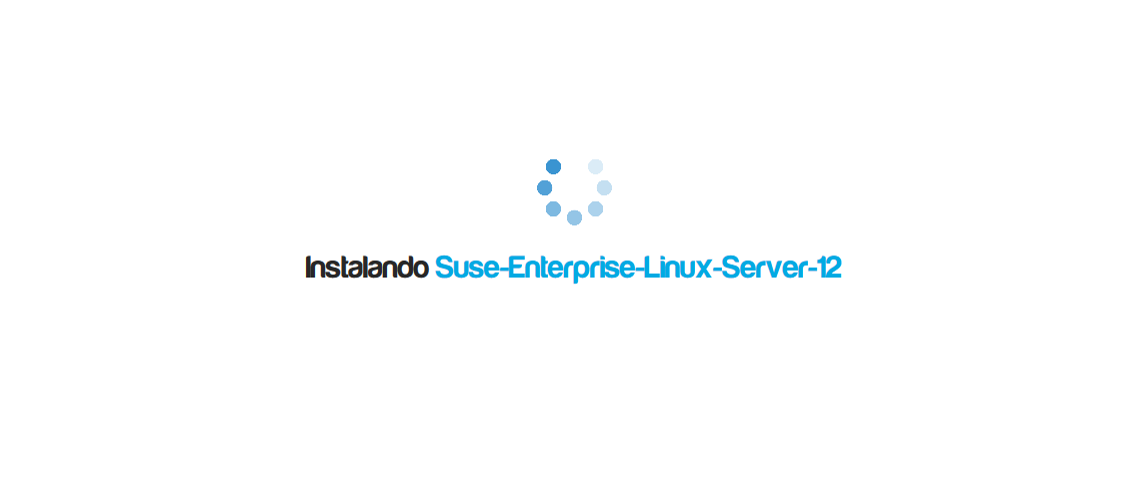 SUSE post-installation
At the end of the process the YAST setup screen appears.
Select the region and the correct TimeZone, and press F10.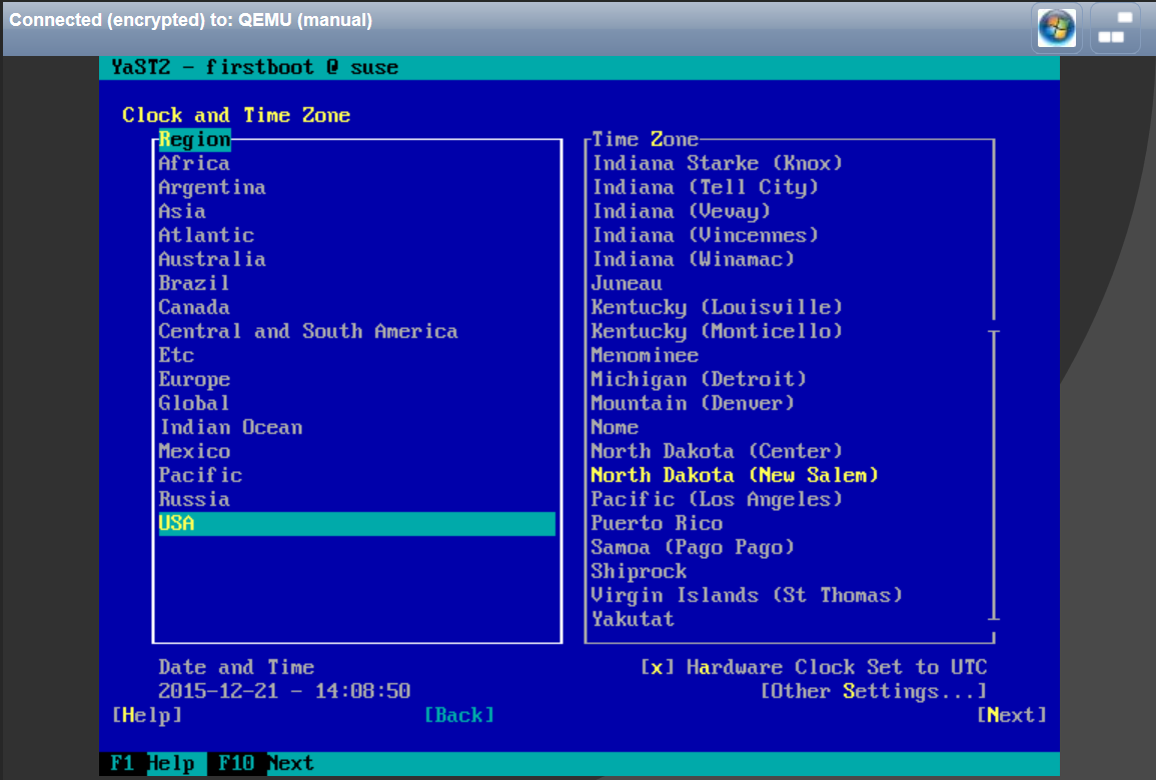 Then enter the root password and press F10.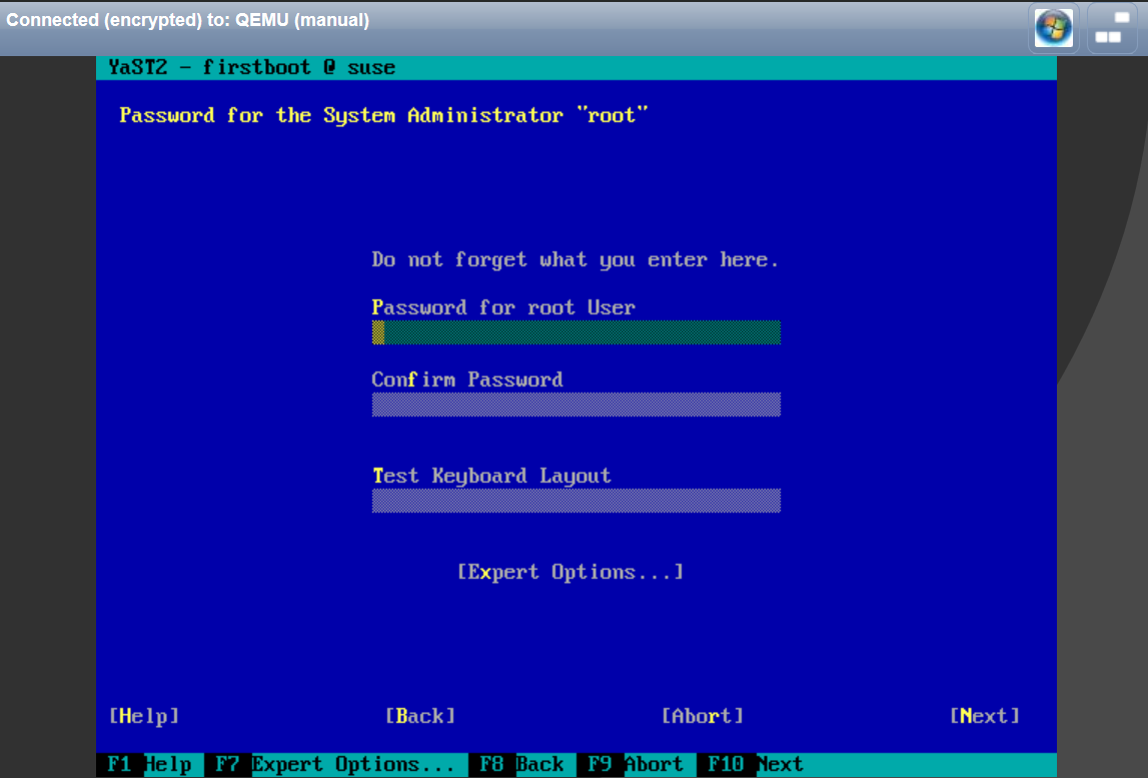 Select the desired language and press F10.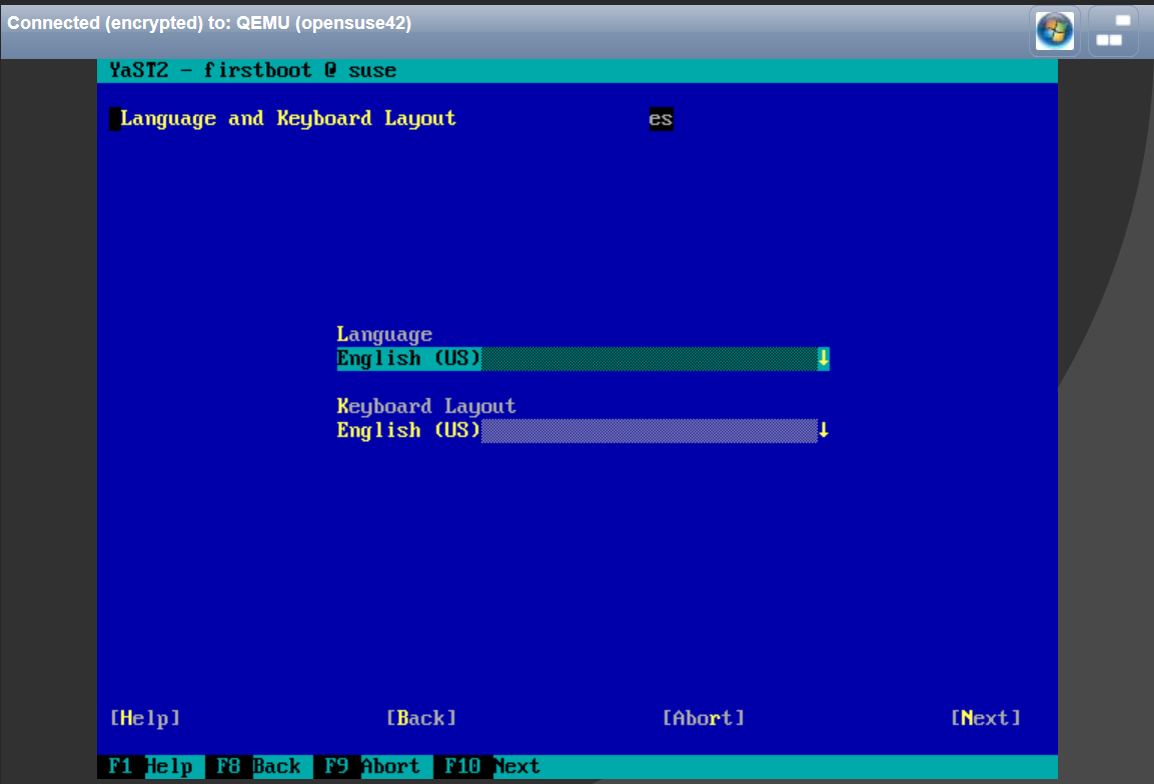 The installation process ends. Press Enter and the system is ready.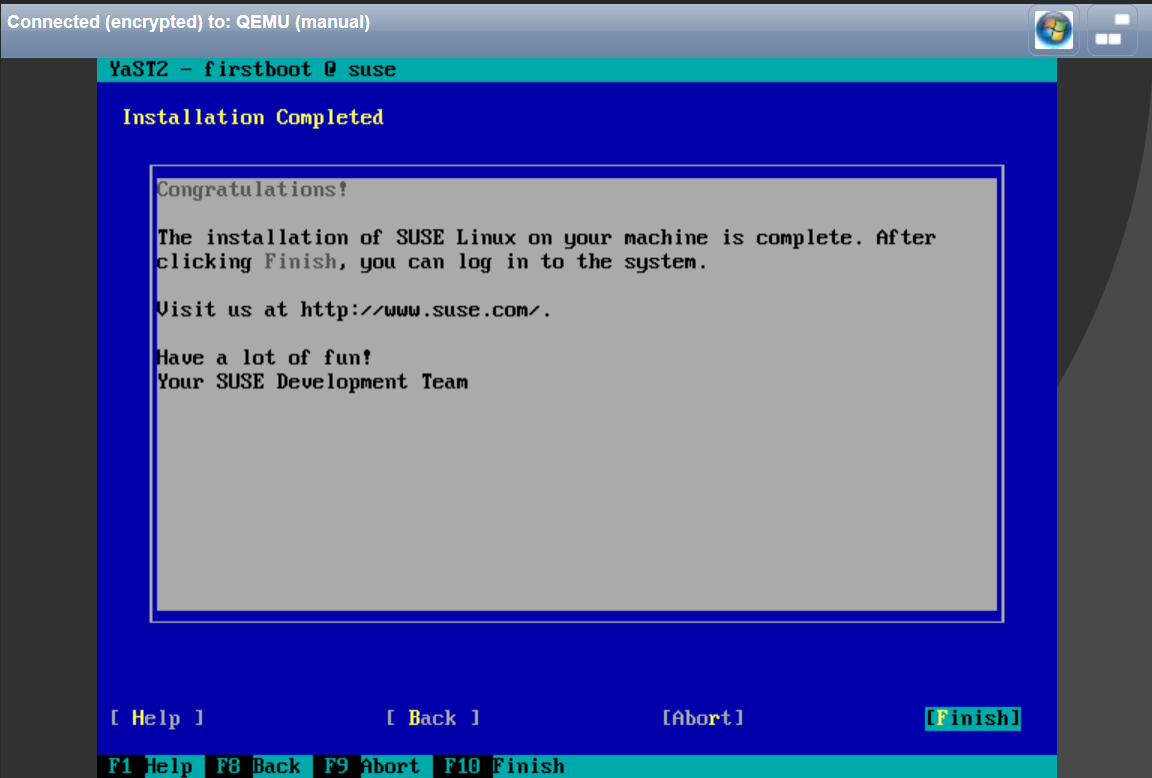 License SUSE Enterprise
After your first login to the system, you will be prompted for the SUSE registration account; to obtain it you must purchase a subscription with Suse.