RedHat Enterprise Linux
Operating System Description
Red Hat Enterprise Linux is one of the most important commercial distributions in the enterprise environment. For updates and support, you must subscribe to Red Hat Network, it is a commercial service which will assign a username and password that will allow you to register your virtual machine within the system RedHat customer service system.

If you do not want to purchase the updates and service support, we suggest considering the CentOS operating system.

Create virtual machine for RedHat Linux
To install RedHat Linux, you must install a new virtual machine, please go to the section
Creating a virtual machine
and follow the procedure.
Install RedHat Linux
Once you have created the virtual machine,
Install Operating System
window appears, here choose the option
Stand alone Operating System>RedHat Enterprise Linux 7.2.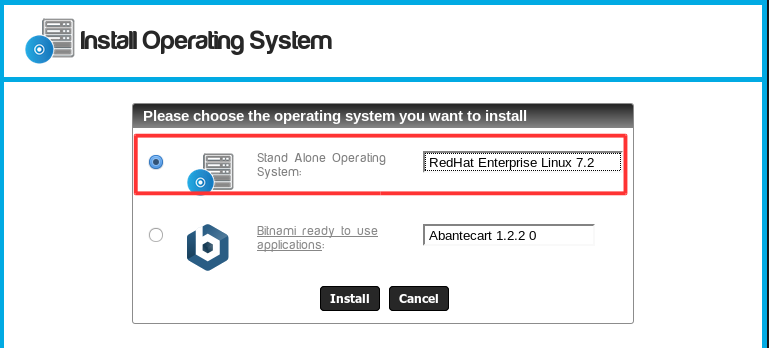 Click on the Install button. The installation process begins.
At the end of the process us the CHANGE ROOT PASSWORD option.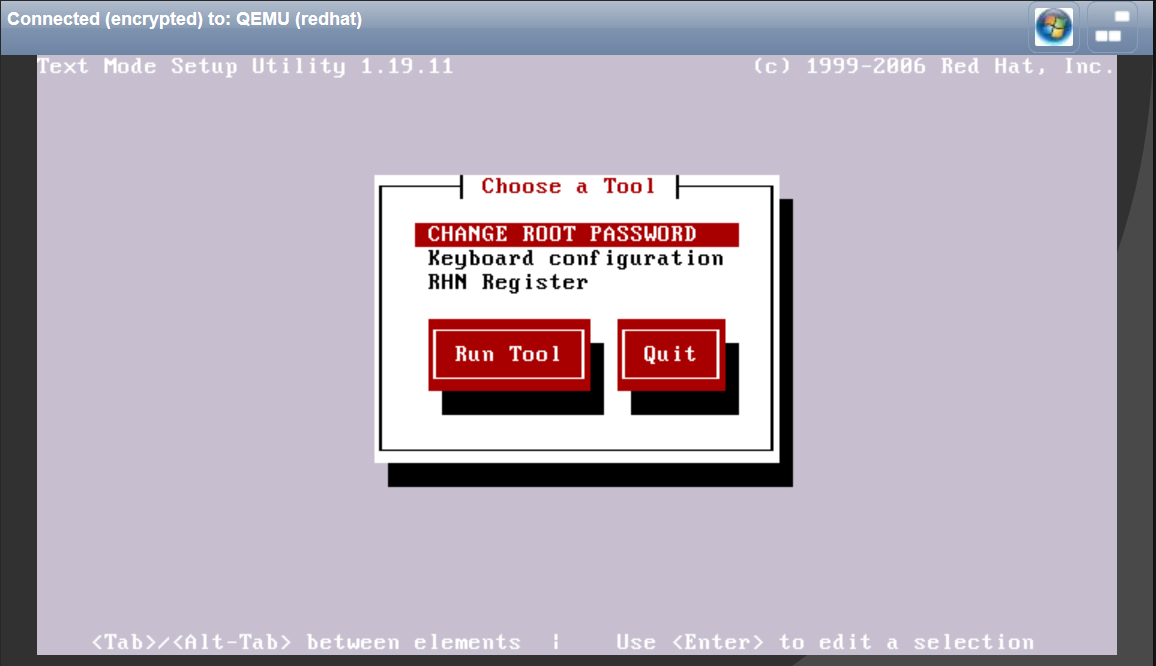 Register a virtual machine with Red Hat
The Cloud-Bricks installation system for Red Hat Enterprise Linux, provides two mechanisms to register your virtual machines with RedHat support:
If you use the Red Hat Satellite system to manage your virtual machines, you must use the "RHN Register" wizard, which is available on the same screen where the root password is changed (see picture above)
If you are subscribed to Red Hat Network and want to register your virtual machine, use the wizard that appears when you exit the previous screen.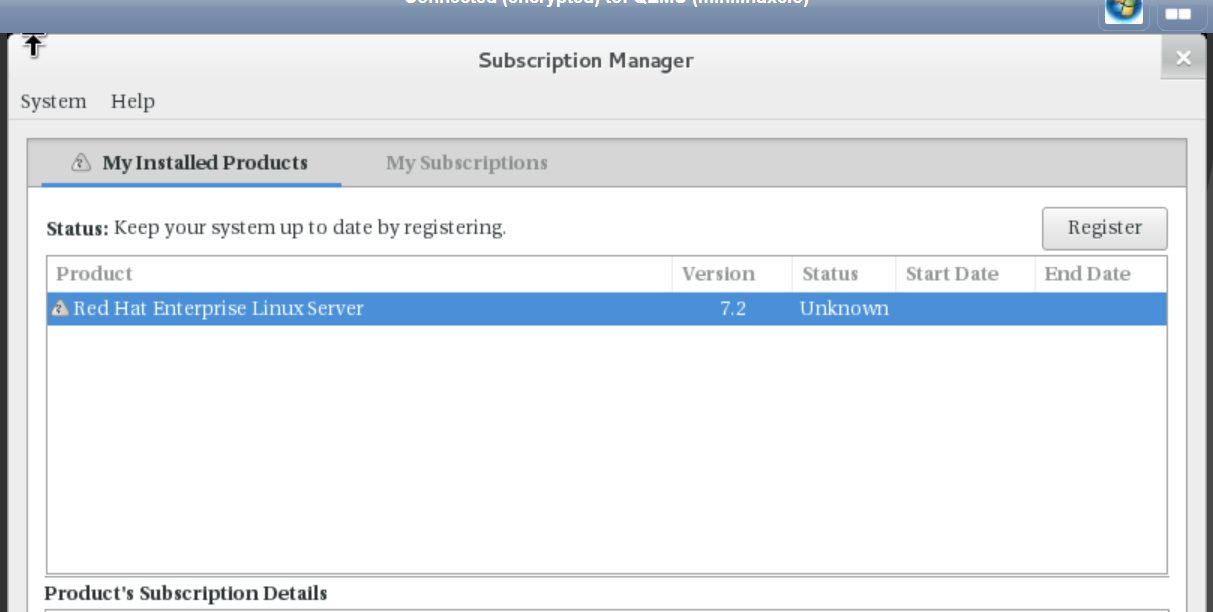 Click on the Register button.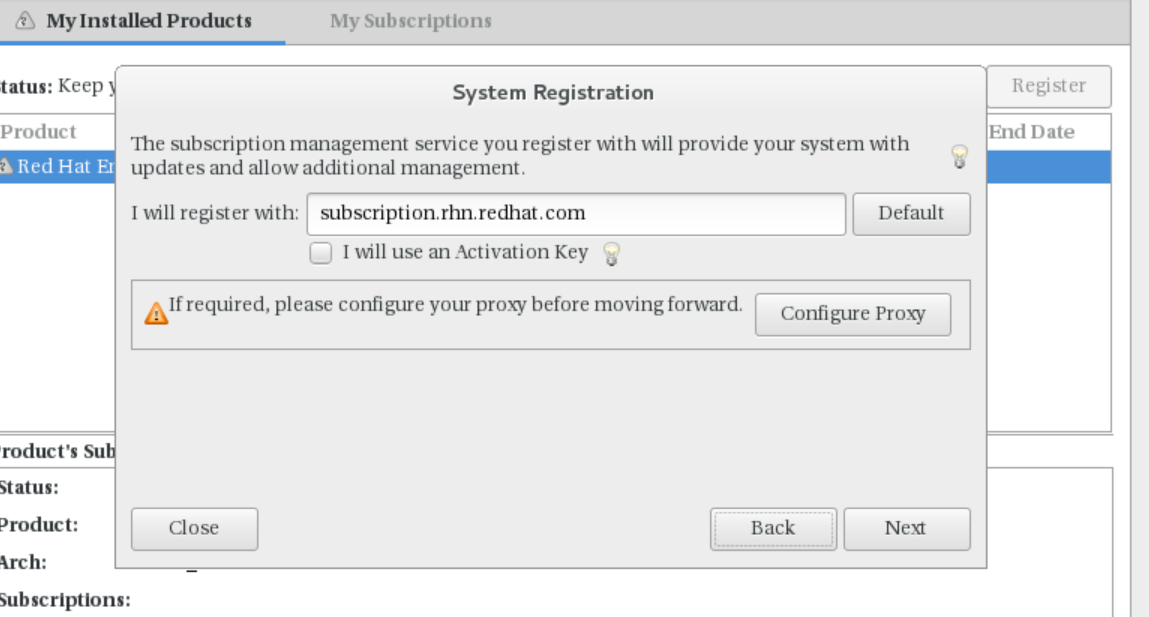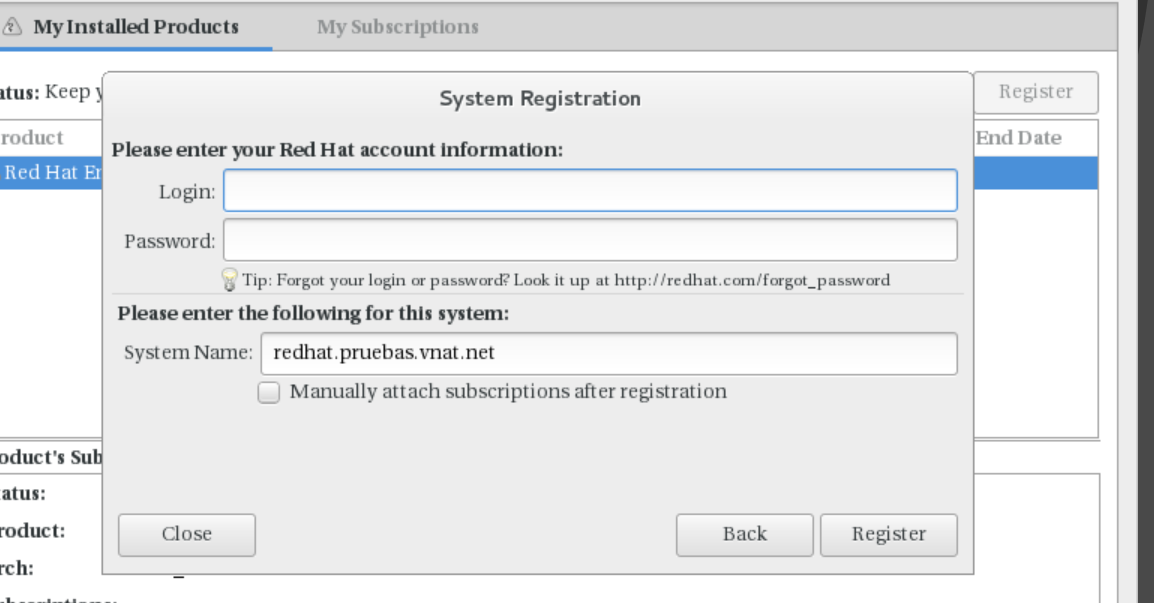 Enter the account information and click on the Register button.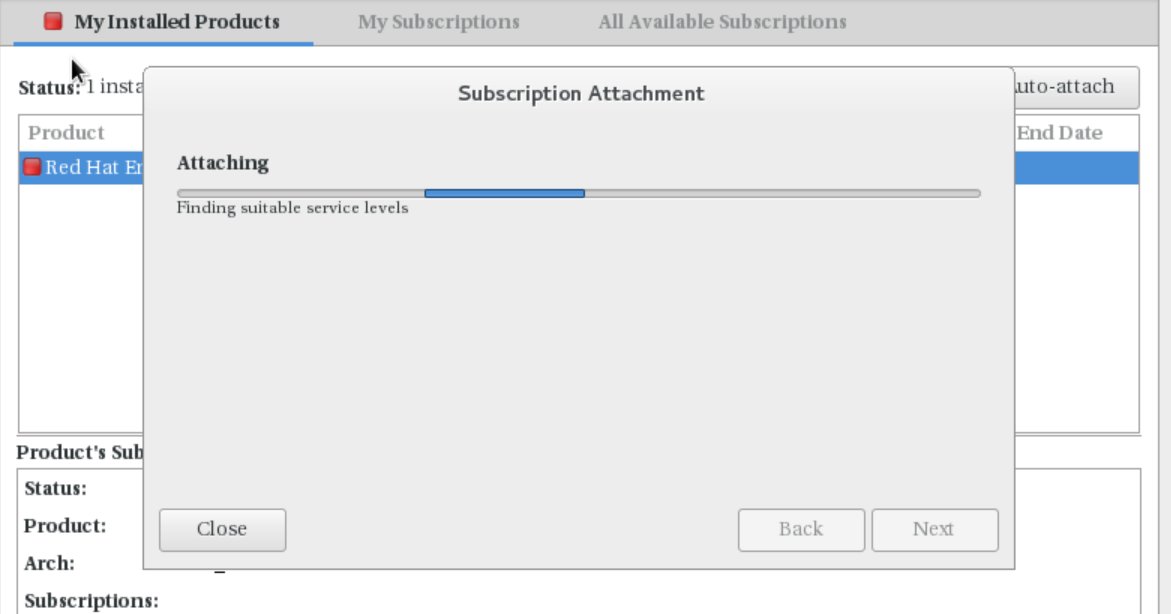 The machine is added to the Red Hat registration.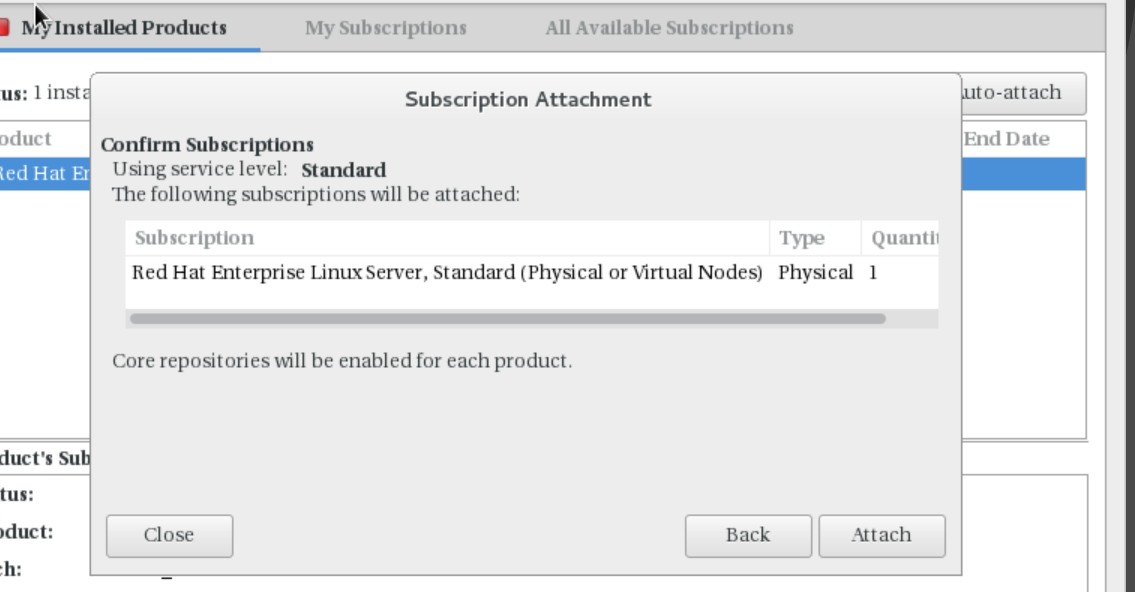 The machine is registered.

It is possible to access all repositories and RedHat packages.
RedHat post-installation
Finally set the date/time and the correct time zone in graphical wizard below.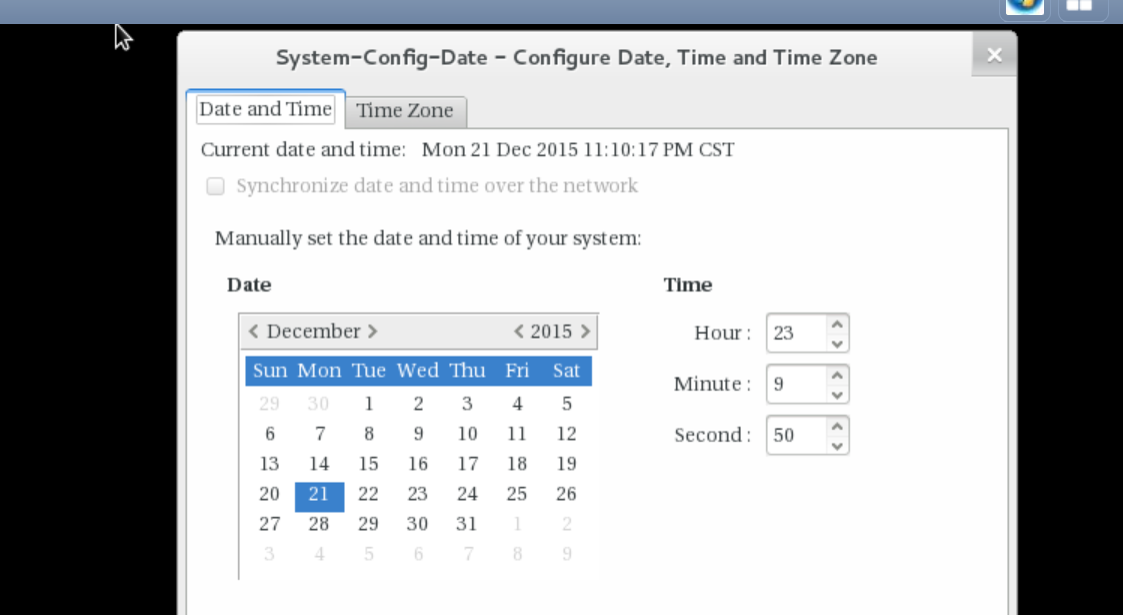 Setting the system language.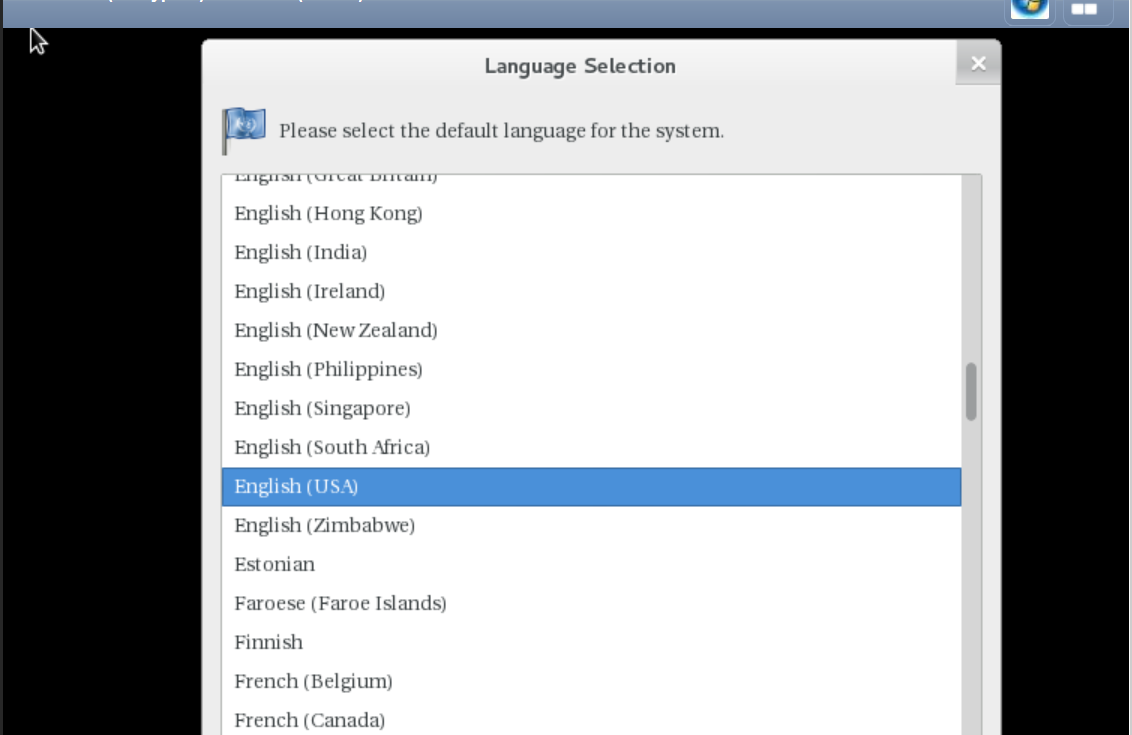 Once the operating system has rebooted, it will be possible to start using it.